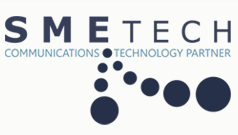 The modern world we live in is dynamic and constantly changing.
This change means that "old-school"  techniques based on static defence are no longer adequate.
What the modern business (large or small) needs is a layered, highly responsive, adaptive and comprehensive security solution which not only provides firewalls, but also pro-actively defends against denial of service attacks, offers a unified threat management service, includes anti-virus and malware detection, provides data loss prevention services, email security.  In all, a comprehensive security suite to uniformly encompass and secure your business assets and IP.
Backed by one of the leading security services providers internationally, SME Tech can deliver your business security suite (or elements of it) through either a dedicated on-site solution, or our Sophos Managed Security platform which means your security monitored 24/7 – automated intervention means we'll remediate issues before you even know that they (were) there.  Read our blog here.