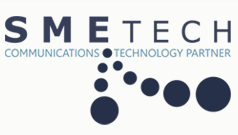 There is a lot of buzz about Unified Communication.  Well, what is it?  How do I get to understand whether this is a technology suite which can change the way I do business? How can I get on board with this?
At its simplest, UC refers to a convergence of communication channels into one integrated platform.  We're able to take Instant Messaging, online Presence, Voice Audio, Extension Mobility, Video, Conferencing, and roll all of these into one suite – hence unified.    No longer are these capabilities the realm of the enterprise – they're accessible and available to the smaller enterprise, affordably.  If you need to make a paradigm shift in how your business collaborates, either internally or externally, then you may benefit from a UC solution.
Still confused?  Give us a call and we'll take enormous pleasure in expanding further on this.
And the best thing is, you don't need to use all of these capabilities if they don't make sense to your business.  A UC system can easily scale to your business needs.
An SME Tech deployed system is always deployed securely to give you peace of mind and confidence, whether this is our cloud-based offering or a on-premise solution.
If you want to make a difference to your business in terms of productivity, single infrastructure, work force mobility, and cost reduction, then please contact us to pursue further.