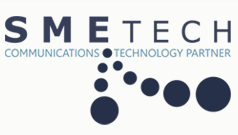 The SME Tech ICT service suite provides an extensive framework to deliver a value-for-money service, tailored to your business and budget.   We offer these services to astute businesses who value that a quality experience with security and flexibility defining pillars of our engagement.
SME Tech offers services ranging from
Hardware Procurement
Software Procuement
Asset Management
Virus Prevention
Software Patching
Data Backup and Recovery
Network Security
Wireless Networks (secure corporate and guest networks, remote bridging)
Unified Threat Management
The days of businesses operating their ICT capital in a reactive fashion are numbered. With the SME business market moving into demanding a proactive and preventative approach to ICT management, SME Tech offers a Remote Monitoring & Management framework to our customers.  This framework makes provision for server/workstation management, mobile device management, managed security, device performance monitoring, anti-virus policies, data backup/recovery policies, network administration, remote hands support, OS/software patch management.