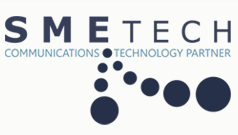 Frequently Asked Questions
We offer a variety of ways to pay your bill
Direct Debit
Download a Direct Debit Form from our 'Downloads' page and email it to us to setup an automatic debit from either a bank account or credit card. Our email address is enquiries@smetech.co.nz
Credit or Debit Card online payments
Pay by credit or debit card online, 24/7. Just click on 'Pay My Bill'. Enter your email address and a receipt will be sent for your records.
Direct Deposit
Westpac Banking Corporation BSB : 03 0243 Account No: 0821153-00
Please ensure you use your account number as the reference number so we can track your payment.
Or
Please present your payment slip at any Westpac branch where cash, cheque or credit card will be accepted using the bar code.
Mail
Detach the payment slip from the bottom of the bill and return it together with your cheque made out to 'Telcoinabox NZ Limited' (our payment processing service) to Telcoinabox PO Box 24290, Manners Central, Wellington 6142.
UFB – What is a standard installation?
The NZ government has set aside a fixed "slush fund" to encourage UFB adoption specifically to the residential market segment.  To gain access to this fund and enjoy a free UFB installation, the following criteria must be satisfied to be classified as a standard installation:
The distance from the boundary of your property to the connection point on your home must be 200m or less, AND
The total distance of wiring inside the home must be 10m or less.
UFB – What is involved in getting it?
The decision to install fibre should be an informed decision, so be conscious that the installation requires a fibre conduit to be run from the curb to your premises.  Wherever possible and feasible, existing feeds/pipes will be used and where this is neither feasible or possible, a new and separate feed will need to be installed.  This may involve trenching, but the need to do so will be identified before taking place, together with any additional costs incurred.
This process may be further complicated if there is shared land requiring authorisation from all parties.
What networks do you use?
We are not tied to any particular networks, instead we seek the best value with reliability for any given product and solution. Our main network partners are Solarix NGN and the aggregation of network access across NZ.